We have lots of seasonal clothing and other baby items available, so please share with anyone in need!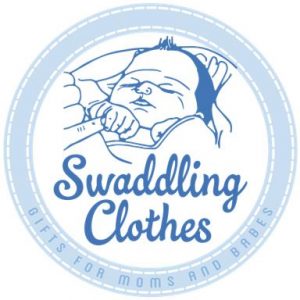 Swaddling Clothes is a program run by various congregations of The Lutheran Church—Missouri Synod to share the mercy of Christ with our neighbors through the gifts of clothing, food, friendship, and the forgiving Word of God.
The Grace Swaddling Clothes center gives away infant and children's clothing (through size 14/16) including hats, socks, shoes, etc. We also supply a variety of baby care items as donations allow. All families in need are welcome to "shop" the second Saturday of each month from 9:00 a.m. to 12 p.m. in the lower level of the church (please use rear entrance). New families will be asked to fill out simple paperwork for Swaddling Clothes' records and a release of liability.
Donations are always welcome and are tax deductible. Primary needs are: new or gently used baby and children's clothing, baby hygiene items, blankets, sizes 4-6 diapers or pull-ups and wipes. Monetary donations are also welcome.  Items may be dropped off during shopping hours or weekday mornings between 9 and 11 a.m. If you interested in donating other baby related items, please call or send us a Facebook message. If Swaddling Clothes cannot store an item, we may be able to connect you with a family needing it.